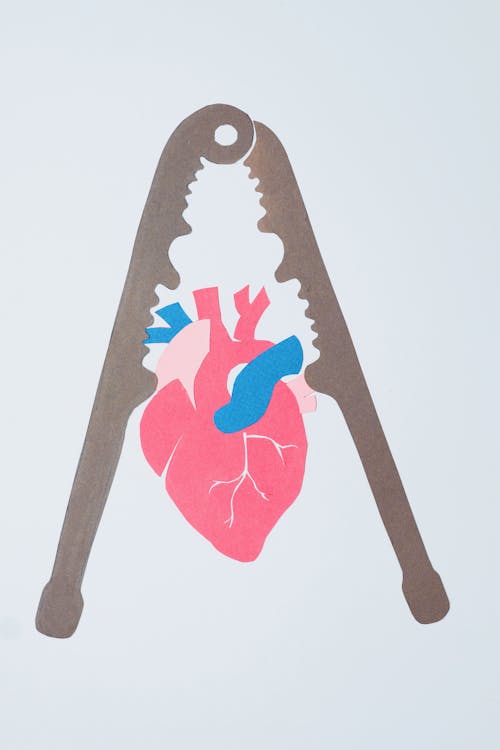 Tattoos on the Heart by Gregory Boyle is a historical account that addresses problems in Pico Aliso, showing some of the solutions emphasize that were made in an attempt to solve the problems and what can be done to maintain the achievements. The author addresses gang violence in the poverty-stricken region by suggesting that the "homies" need to be shown love, hope, and compassion for success in changing their hearts and minds.
The major problem in the region is poverty. This, in fact, is the reason Gregory Boyle was sent to the region. After working in Bolivia from 1984-1985, he felt that the poor had an opportunity to offer him access to the gospel (Boyle 1). Shortly after he arrived in the region, he recognized that it was the "gang capital" of Los Angeles. The place was full of violence that claimed lives and disrupted peace in the community.
Boyle saw for himself how gang violence was crippling the lives of the members of the community. After analyzing the situation, Boyle found that society did not treat gang members as humans. Right from the Preface, the author discusses the need to "change our lurking suspicion that some lives are better than others" (xiii). The author recognizes that poverty that leads to the formation of gangs and violence is a failure on the part of society. To lay emphasis on this point, he says, "In Africans, a person becomes a person through other people" (xiv).
Poverty makes the gangs participate in criminal activities as their only way of survival (1). These violent activities, however, denied society a chance to concentrate on productive activities, the country fearing that such violence, for example, would lead to the destruction of businesses and make investors incur losses. The killing of the young twin (2) is an example of how society members lost their lives during the time.
Death reduces the number of society members and reduces the number of laborers available to work for a country's growth and development. The killing of young people endangers a country's future, meaning that America would have a reduced population in the future. The inability to work due to fear of attacks increases the rate of aid dependence. America, therefore, is likely to incur debts that will negatively impact the economy and block its path toward the American Dream.
Tattoos on the Heart by Gregory Boyle and Brainology School Matters by Carol S
They share the concept of mindset
Boyle recognizes that the biggest problem that has taken root in society is "the belief that there might be other lives out there that matter less than our lives" (192). Similarly, Dweck discovers that "students' belief about their brain can grow and change or affect their motivation, learning and school achievement." Turning to society, Dweck states, "In our society, we seem to worship talent…and portray it as a gift so that those who feel they can go ahead..." Sadly, however, when such people meet challenges, they are destroyed. In Brainology beliefs about fixed mindset limits the students' ability to achieve higher goals because they tend to convince themselves about what they can or can't do.
The awareness that intelligence can be developed, however, draws the students to love learning and concentrate on power of effort, improving their performance. Boyle also feels that people can be captured if they are exposed to kindness, tenderness and attentive love (192). Dweck concludes that teachers should teach students to look beyond talent and stress the need for dedication in the effort to succeed. Teachers should minimize praises on talents or intelligence and emphasis the benefits of challenging duties, errors and ability to progress through struggle. Being smarter therefore is having the ability to handle challenges, accept mistakes and making effort to correct one's self.
Tattoos on the Heart by Gregory Boyle and Pathways to Economic Mobility
The two share ideas on impacts of the social environment on economic situation
Boyle recognizes that the role of institutions and the community in helping children who have not been lucky to receive much from their families. When he witnessed the gang activities, he felt the need to build a school, hence established Dolores Mission Alternative in 1988 (2). Despite the frequent fights that made it difficult to keep staff, the institution succeeded in attracting gang members.
The parental similarity is an indicator of the Pathway to Economic Mobility that reveals itself in the character of Pam McDutty who sympathized with a gang member from elsewhere and begged Boyle to have mercy because the young man was another "mother's son" (3). The main reason why the gang members went to live away from their homes can be described in terms of social capital. This means the "non-financial resources attained through relationships including the family, neighbors, among others that determine that shape a person's way to economic mobility."
Family influences are very important in shaping a child's behavior
When parents live together, they are likely to better provide for the basic requirements of their children and make them live comfortably. In single-parent homes. however, financial stability is always a challenge, and children become more prone to poverty. Such children are likely to drop out of school and get involved with crime. This must have been the reason why the gang members were in the street and participating in ceaseless violence (2). Parents are usually the role models to their children hence children's future is determined by parents. Educated and married parents are likely to plan for their children's future, challenging but when parents have no time to guide their young ones, they are likely to go astray.
Social capital is greatly affected because American society has undergone dramatic changes in number of families where married couples live together so that currently, "proportion of births to unwed mothers in the black community is about 70%." This for sure is a concern to the community because regardless of race, children born and raised by single-parents are more likely to live in poverty and less likely to perform well in education attainment or in employment and occupation. This has lowered the ability of lower-income population to grow economically and is a concern for the future among the African Americans.
Boyle has already given an example by starting the Dolores Mission Alternative for gang members to receive education and the formation of Christian Base Communities that enabled people especially women to reflect on the teachings of Jesus during the meetings (3). He also advised Ray Stark to invest his money in purchasing the bakery which laid the foundation for the development of Homeboy Industries in 1988 (4). Boyle has established Job for Future to provide employment opportunities to the gang members (5).
Above all these Boyle taught people about the vastness of God's love (28), encouraging them to avoid being judgmental (52), teaching the importance of kinship in solving community problems (187) and advising them to take that just like Jesus said, they are "the light of the world" (108). Making his point clear in challenging the gang members and the women, Boyle states that he understands the pain of the people, but he has no power to do more because the "burden is quite large" (122).
This already indicates that he expects other people to reach out too. The women in the Committee for Peace already attempted to play their role through tender prayers and singing at the hotspots, which fortunately yielded effect, as they were able to calm the gangs (4). Every individual who has worked with Boyle is able to imitate his deeds in various communities.
Conclusion
These solutions are very effective for creating American Dream because providing education is the most important thing in a child's life.
Helping children get employment is another step that ensures that children become independent. Employed people earn income and can afford improved living conditions. This reduces the level of poverty in society and will contribute to the rise in America's national output.
A society free from violence is one where productive economic activities are successful, and peace within a country is an incentive to investors. These solutions can greatly improve the economic condition of America and enable it to achieve its dream.