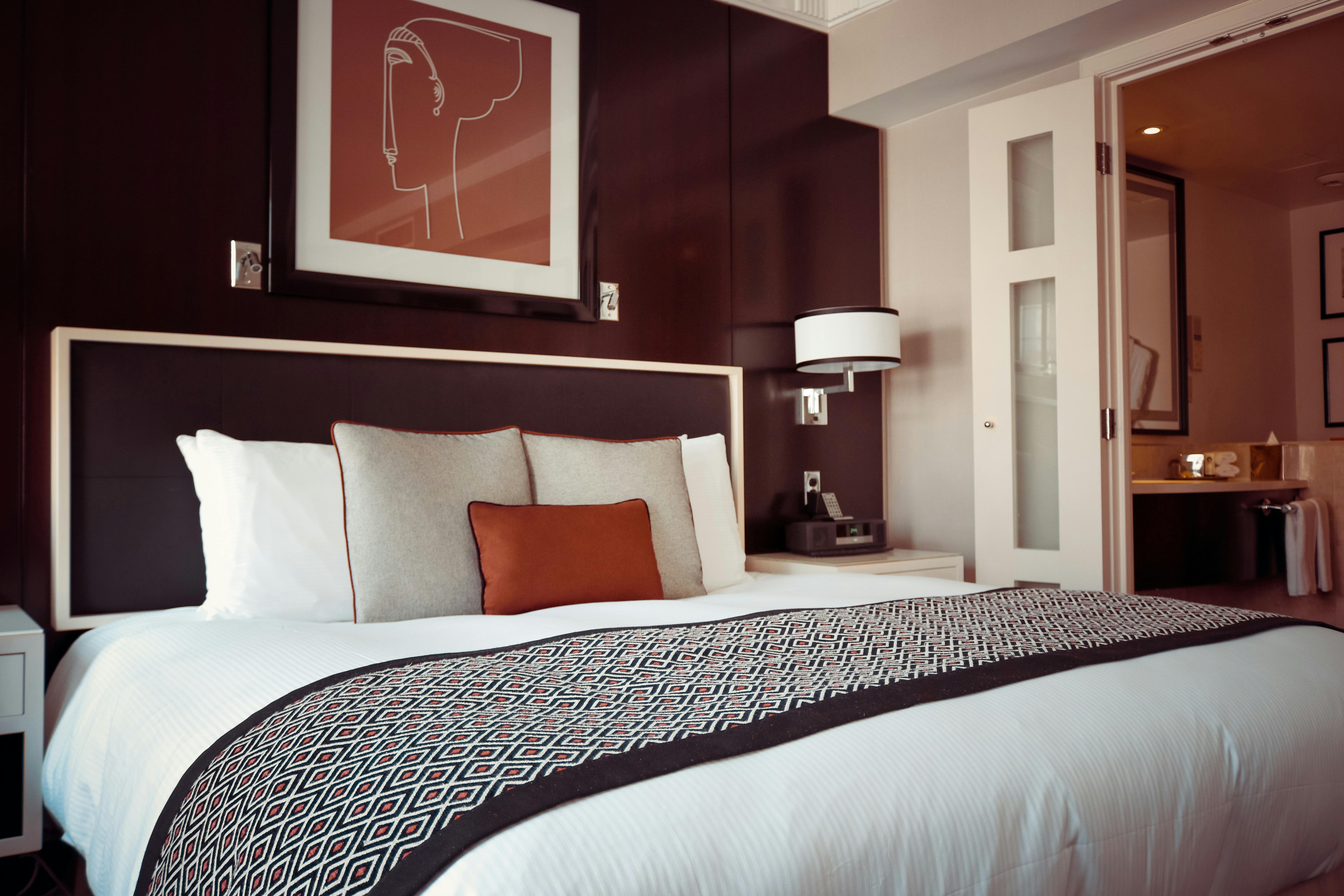 Sheraton Grand Sydney Hyde Park is a five-star hotel located opposite Hyde Park, and close to St. Mary's Cathedral. Sydney Harbour, Town Hall Railway Station, Pitt St. Mall, the State Theatre, and other attractions as well as businesses are close by (Sheraton, 2020). The hotel has 17 function rooms suitable for meetings of different kinds, rooftop health club, spa, and heated pool (indoor).
There are also 558 stylish and comfortable rooms for guests, among them 48 suites. It was formerly known as Sheraton on the Park. The business serves as a restaurant, a fitness centre and a bar (Travel Weekly, 2020). The hotel is famous international seafood self-service and is usually available daily for lunch and dinner. It also serves traditional high tea at The Gallery (Sheraton, 2020).
I am a food and beverage attendant at Sheraton Grand Sydney Hyde Park. I handle reservations, greet and welcome customers, take orders, arrange dishes, deliver food based on orders, refill drinks, and clean tables. My duties also include listening to and addressing complaints from customers and attending to their special requests. After meals, I receive payments from customers and inquire about the dining experience to determine their perception of service quality and satisfaction level.
Original Paper for Just $8 per page
My Performance
In my preparation for job search and application, I knew I had to convince potential employers of the capabilities that distinguish me from the rest of the applicants. For the preparation phase, I created and updated my resume accordingly. I ensured that the resume would effectively inform prospective employers about my educational attainment as well as work history and experience.
A cover letter would accompany my resume whenever I applied for a position. The resume-building templates, accessible online, helped me know the required structure and contents. In this period, I learned that most resumes are emailed to the respective company. To me, this meant that I had to sharpen my basic computer skills. I focused on proper use of colours and keywords (or concrete language that would give the best description of my skills). I knew that internship is a key factor in securing employment (Chi and Gursoy, 2009) had completed one before searching for a placement at Sheraton Grand Sydney Hyde Park.
Although my job search activities were mostly on online platforms and company websites, I also formed a network of individuals who knew my qualifications and could help me get a job. I knew that hospitality was my industry of interest and I wanted a customer attendant position. Following application, therefore, I began preparing for job interviews.
First, I had to set a relevant link between my career goals and how the position I applied for would help me achieve them. Next, I had a self-reflection session in which I thought about my strengths and weaknesses and wrote them down for reference. My internet searches revealed that these two areas were important and most interviewers touched on them.
I also had to include a number of professional clothes in my wardrobe to ensure that on the day on interview, employers will see me as someone they would prefer to hire. Before the day of the interview, I read extensively about the prospective company to understand everything they do, their perspective of the community, and what my contributions would be.
Bolander and Sandberg (2013) argued that the most appropriate selection process comprises assembling of candidates versions (during interviews), screening the versions to identify factual ones, making the actual selection, and applying additional tools to verify the selection process. Employee selection process is critical to an organisation because it ensures that the right employees are brought on-board.
With the right staff, a company not only attains strategic objectives but is also better placed to deal with future challenges (Bolander and Sandberg, 2013). Rozario, Venkatraman, and Abbas (2019) explained that the human resource is responsible for value creation in an organisation as it performs recruitment and selection of employees. The crucial skills during the interview were orientation on customer service, ability to work in teams, excellent communication abilities, serving skills, and friendliness.
My employers also checked knowledge of kitchen equipment usage and how to operate dishwashers and ovens, among others. Knowledge of cash registers served as a bonus as my role requires processing of payments. The selection procedure adopted the psychometric approach, which bases functioning on the belief that each position has several distinct duties.
The individual (applicant) is also viewed as possessing strong attributes, and that an applicant and the job may be evaluated independently (Bolander and Sandberg, 2013). The approach directs employers to move from one step to another in order to identify the applicant whose attributes objectively meet the requirements of the organisation and the advertised position.
The human resources should ensure that interview questions are relevant, and that interviewed candidates receive feedback within the appropriate time (Rozario et al., 2019). It is also ethical for human resource to ensure the candidate selection process is free from bias.
Induction and Training
In the modern business era, human resources have a high concern for induction training. They understand the induction pack (with rules, policies, and regulation) alone is not satisfactory hence additional knowledge and support is necessary (Zafar and Zafar, 2019). The first support an employee gets from the employer, thus, is induction training. Although I had a certain level of knowledge about Sheraton Grand Sydney Hyde Park, the induction process got me acquainted with the business operations, aided my settling in, and provided the information I needed to develop into a valuable member of the team.
From induction, I learned the organisation's mission, vision, strategy, plans, and realised what the company expects from its human resource (Dragomiroiua, Hirloiu, and Mihai, 2014). The actual situation of the work environment and rules regarding conduct also became clear with orientation. The outcome of all the orientation activities was a feeling of belonging to the company. The induction was conducted the manager from executive lounge and the human resources.
Original Paper for Just $8 per page
Induction of new employees is well planned for and the firm even owns published manuals for the process to ensure that all workers have common knowledge and understanding of the company and its activities. There was a phase of induction in which discussions were organised for me and other new members. We listened to the human resources as they gave instructions and rules of work, and were later allowed to ask questions that would be responded to by the management. Several meetings between the management and other employees were part of familiarising us to the company operations. All the new members then got to know about the benefits that the company offers to its staff and the routine procedures to follow before receiving them.
A feature that makes Sheraton Grand Sydney Hyde shine is the company's focus on including all employees in its plan for new knowledge acquisition and offering learning opportunities at all levels. This factor improves organisational productivity and reduces employee turnover (Dragomiroiua et al., 2014). The company understands that a lot of learning takes place internally when it educates and trains employees.
Employees within the company get to acquire knowledge faster than competitors and it maintains its competitive advantage this way. The knowledge sharing opportunities at Sheraton Grand Sydney Hyde Park also helps managers to rediscover employees' potential. Both the manager and assigned mentor definition of the training program. The application training began soon after I was hired. Sheraton Grand Sydney Hyde Park is a large organisation and the number of newly hired staff was substantial.
Training included participation in seminar, conferences, discussions, meetings, and additional learning processes. Experience based learning was particularly promoted because it enabled understanding of recommended rules of conduct, practical work skills, personal discipline, and enabled development of teamwork capabilities. For further acquisition of practical work skills, a mentor was assigned to consistently stay in touch with m and others.
From the mentor got information on how to work, learned to work on my own, and got the necessary remedial guidance and support. It was the mentor's duty to offer the manager feedback on my performance. Training quickened organisational learning and shortened the duration I required to attain work effectiveness. I realised that the duration of time induction lasted was determined by job complexity as some people completed ahead of me while others continued after I completed my part, despite starting together.
The organisation's policy also played role in the process as the required induction per role had been predetermined and documented by the organisation. That is, the company policies would determine if induction training ends in a week or lasts a year. Away from the application training, Sheraton Grand Sydney Hyde Park educates employees whenever it achieves opportunities for expansion. Such educational chances have become crucial personal development. Training is critical for the company because its market survival depends on innovation and acquisition of new knowledge before its competitor do the same. Management is aware that their competitive position is determined by the obtained knowledge.
Departmental Objectives vs. Organisational Objectives
The main goal of a company is to attain competitive advantage. Tsai et al. (2009) argued that a firm's competitiveness lies in the potential to grow in size by expanding the global market share because this leads to higher profits. As such, Sheraton Grand Sydney Hyde Park invests considerable efforts in developing and improving its quality. To emerge as the winner, a company must out-perform others in a specified area.
Also, a consumer must be able to see the better performance and choose a company over competitors. It is the ownership of resources and the ability to transform them into something consumers purchase that makes a company a winner (Tsai et al., 2009). Sheraton Grand Sydney Hyde Park focuses on factors such as growing productivity, differentiation through quality, setting reasonable prices, reducing costs of production and distribution, marketing products, and improving efficiency of systems for marketing and distribution.
In this regard, Executive Lounge Department supports the organisational objective by ensuring that the services availed to customers are of high quality. Food and beverage attendants ensure that the correct food (as ordered) is delivered and served to customers in the shortest time possible. They also ensure that the food is tasty and presented in an attractive way. The preparation and serving of unmatched food quality is by itself a way of marketing the hotel's offering (Li et al., 2012).
In other words, customers that find the food taste and presentation satisfactory have higher chances of repurchasing and may also recommend the hotel to friends. A study by Sim et al (2008) found that customer satisfaction leads to retention. This means that customer loyalty improves when they are satisfied with the quality of products and services provided to them. Sim et al. also found that added value had s positive association with the satisfaction and retention of customers. Aside from this, the food and drink attendants also inform customers about the food types and drinks available on the hotel's menu. The attendants may even succeed in making clients try something new. Generally, explaining the menu contents is another way of marketing the hotel's food, drinks, and services. On the good side, the hotel is located in the central business district. This means that customers get transportation convenience and reach the tourist destinations without much struggle (Travel Weekly, 2020). With proper food and beverage management, therefore, the company will meet its objectives of market expansion and profits growth.
Executive Lounge Department also encourages obtaining customer feedback. Khan et al. (2015) clarified that customer experience feedback includes their perception of service quality and defines the areas which they wish could be improved. The information is crucial to the department and the organisation at large because it encompasses the observations customers made before receiving any services through service delivery and the events afterwards.
Pre-service observations include the direct and indirect sharing of information from the firm's side and what goes around through the word-of-mouth. The contact with physical setting of the business area is as well part of customer experience. Observations that follow service delivery mainly depend on consumption experience. By gathering customers' feedback, therefore, the Executive Lounge Department enables the organisation to measure its performance in terms of quality service delivery and enables identification of areas that should be improved.
Feedback from several customers that respond to similar questions (questionnaire) can be evaluated to determine areas that customers have no trouble with, those with are good but could be improved, and others that do not meet expectations of customers. Such findings enable management to identify the operations to be maintained, and the types of innovation required to offer what the clients desire (Khan et al., 2015). The Executive Lounge Department, thus, plays an essential role in enabling the organisation to achieve its key objectives.
Recommendations for Recruitment, Induction, and Training
The recruitment, induction and training of workers are done by the human resources. Sheraton Grand Sydney Hyde Park should, therefore, invest adequately to improve human resource management skills and effectiveness. Ekwoaba et al. (2015) argued that every business usually has several plans to accomplish annually, and such plans require quick and precise implementation. Both capital and human resources are essential planning. Planning process runs smoothly if human resources are aligned to organizational needs.
Superiority and competence of human resources are vital for implementation of business plans. This means that an organisation is more likely to be successful if it has excellent human resources. The skills of human resources is used during selection of new employees and the knowledge they have about the organisation is shared during induction training. What employees learn from these processes determine if an organisation will its vision and mission. Even for the execution of strategic plan, human resources are still necessary in obtaining targets set by the business.
Human resources should also have appropriate systems and mechanisms for hiring the most suitable candidates (Ekwoaba et al., 2015). Relevant tools should be availed to the human resource management department to ensure candidates are properly screened and selected based on how they can accomplish organisational needs.
The right equipment will ensure that all the work-based information is collected for each applicant and that their human features show they qualify and possess skills matching what the organisation demands. Successful completion of this requires the company to design the work plan, and state the responsibilities of the position to be advertised, qualifications, and how the associated duties should be completed.
Superior job analysis skills must be possessed by human resources to collect all these details and define the nature of a position. Similar to other firms in the hospitality industry, the most adopted recruitment procedures at Sheraton Grand Sydney Hyde Park include transfer, job posting, rotation, and referral (Chytiri et al., 2018).
However, none of these can be considered fully effective, and the company should invest extra effort in perfecting these processes. The most effective processes at the company are screening of resuresumesme and conducting of recruitment interviews, which all belong to the selection process. Excellent performance in this area should be maintained and/or improved while improving the quality of the recruitment procedures.